WE ARE JELLY!
We are a creative team that creates video content for digital and TV media.
Strategy >> Creative Concept >> Production >> Media
CREATIVE VIDEOS & TV FORMATS
Established in 2015, Jelly Creative is a house of creators who loves to tell stories.
We dream, develop & produce high quality TV & Digital formats.
Our partners comprise of broadcasters and distributors across the globe.
We have developed TV formats in a verity of genres including:
Non-Scripted Formats & Drama / Fiction / Scripted Format
And also Digital video formats with our leading onlie platform partners,
that offers a new way to tell stories.
The digital era changed our content consumption habits.
We demand everything to be faster, immediate and more interesting.
This new reality is one that you need to know well in order to thrive in.
BRANDS WHO LOVE JELLY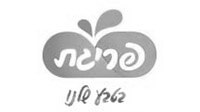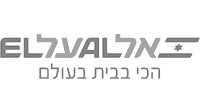 LET'S CREATE SWEETS TOGETHER!
Please submit your details and we will contact you shortly
All fields are required
OUR OFFICE:
Rambam 95a, Rehovot, Israel.
Tel: +972-52-6722112 | +972-77-7117223